Can You Negotiate a Lease Buyout?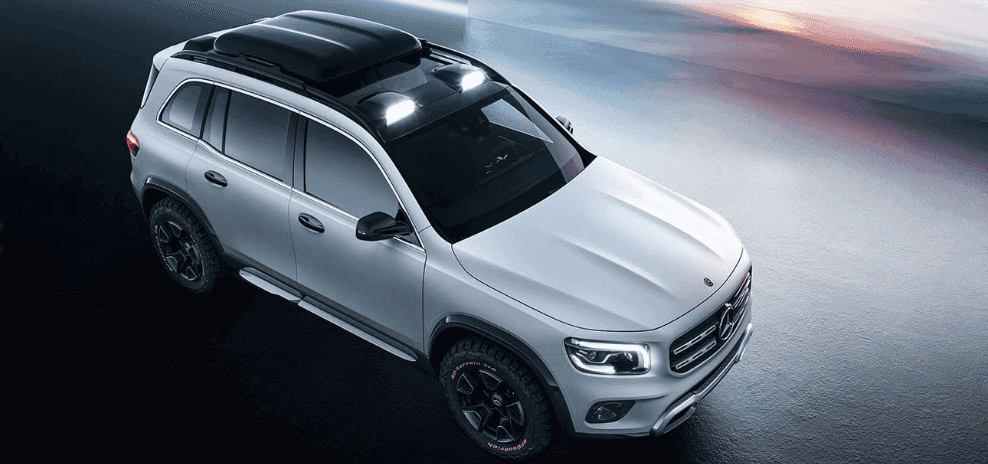 What happens if your five-year lease is coming to an end, but you're not ready to give up your car quite yet? Many Mercedes-Benz Los Angeles drivers face just this dilemma! If you love your car and you know it will run great for years to come, you have the option to "buy out" your lease.  So how can you negotiate a lease buyout on your Mercedes-Benz? Los Angeles drivers have two main options: buyout at the end of the lease term or buyout before the lease maturity date. Check out our Lease FAQs, and read on for how to negotiate a car lease buyout that works for you!
When to Choose a Lease-End Buyout
The majority of Alhambra Mercedes-Benz owners choose lease-end buyout. It's the most common type of lease buyout because a leased vehicle will most likely be in good shape when the lease ends. Lease-end buyout is likely your best choice if the following apply to you:
Repairs and maintenance costs have been minor during the lease period.
You love your current Mercedes-Benz, and you want to keep it more than you want a brand-new trade-up.
Your end-of-lease negotiation results in a good interest rate to finance your buyout.
There's no other similarly-priced vehicle that you'd rather be driving.
Knowing your vehicle's history when you buy is another advantage of a lease-end buyout! You already know all there is to know about your car and how to keep it in top shape.
When to Choose an Early Lease Buyout
Your Mercedes-Benz Los Angeles dealership will also negotiate buying out before the lease period is up. How does early buyout differ from an end-of-lease negotiation? With early lease buyout, you purchase the car by paying the amount left on the lease. Early lease buyout is a good choice for Mercedes-Benz drivers who are concerned about exceeding the lease mileage limit or incurring fees from other lease violations. You'll also want to consider early buyout if your vehicle has needed major repairs. Buyout price is determined by factors including:
The amount still owed on the lease.
The lease-end residual value noted on your original contract.
If your car has required expensive repairs during the lease period, it may have depreciated under market value. In that case, you'll owe the difference between your car's value and the market value.
Adding early termination fee of around $200 to $500, plus any remaining depreciation cost.
Subtracting the disposition fee, a charge to prepare the car for resale.
Lease or Finance a New Mercedes-Benz in Los Angeles!
Visit the Mercedes-Benz of Arcadia finance center to find out why Los Angeles and Pasadena car-buyers want to work with us! We partner with you to build a fair and flexible lease or finance plan that's custom-fit to your needs. If you have further questions about end-of-lease negotiations or how to negotiate a car lease buyout, reach out to our team for more info! Looking to extend your knowledge in other areas? Learn about the Mercedes-Benz A-Class interior, our Mercedes-Benz GLA lease options, check out our Mercedes-Benz GLE lease options, Mercedes-Benz SL-Class lease options, Mercedes-Benz CLS lease options, or find the answer to the commonly asked question, "What is good mileage on a used car?"
More from Mercedes-Benz of Arcadia
The 2023 EQE from Mercedes-Benz EQ is creating lots of buzz around Los Angeles, and many car buyers and enthusiasts want to know more about the EQE price, features, and amenities. So, what can you expect from this exciting luxury vehicle? Mercedes-Benz of Arcadia has your guide to the upcoming EQE below, and you can contact our team…

The EQB release date has already come and gone, and we can't wait to show you what the first electric SUV from Mercedes-EQ can do. With two available powertrains, leading technology features, and a spacious, versatile design, the new EQB SUV is ready for just about anything—and that means it's perfect for the Los Angeles area's…

The EQS has only just arrived at dealerships across the U.S., but it's already upending the market for electric vehicles. It shouldn't be hard to see why. After all, the EQS is the first Mercedes-EQ vehicle, and it manages to deliver utterly unique technology features, stunning real-world range, and a design that innovates in all…