Mercedes-Benz Premier Prepaid Maintenance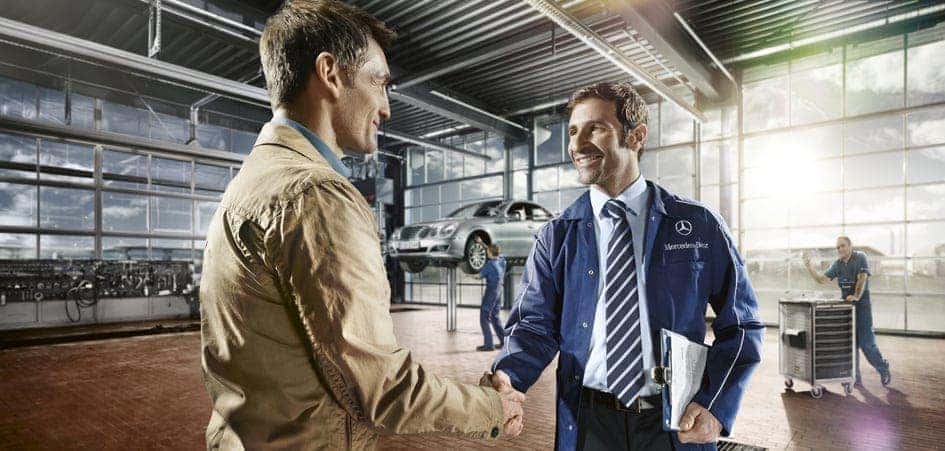 Unsurpassed service and value for miles to come.
Mercedes-Benz Premier Prepaid Maintenance allows you to "lock in" the costs of required maintenance services. The plan may be purchased at any time prior to your first service visit. In addition, if you require service when you're on the road, or if you relocate, your plan will be honored at any authorized Mercedes-Benz dealership (U.S. and Puerto Rico). It also offers a variety of benefits:
Measurable savings versus purchasing maintenance as you go
Potential increase in resale value
Greater convenience having paid for maintenance in advance
Mercedes-Benz trained technicians using Genuine Mercedes-Benz Parts
Options that work for you.
To make things easier, there are 3 payment options available with the Mercedes-Benz Premier Prepaid Maintenance plan. You can:
Prepay upfront and in full
Make monthly installments
Build the cost into your monthly vehicle payment (when purchased at the same time as your vehicle)
Coverage is available from 2 years or 20,000 miles to 4 years or 40,000 miles, in intervals of 1 year/10,000 miles.*