Customize Your Ride with Mercedes-Benz Accessories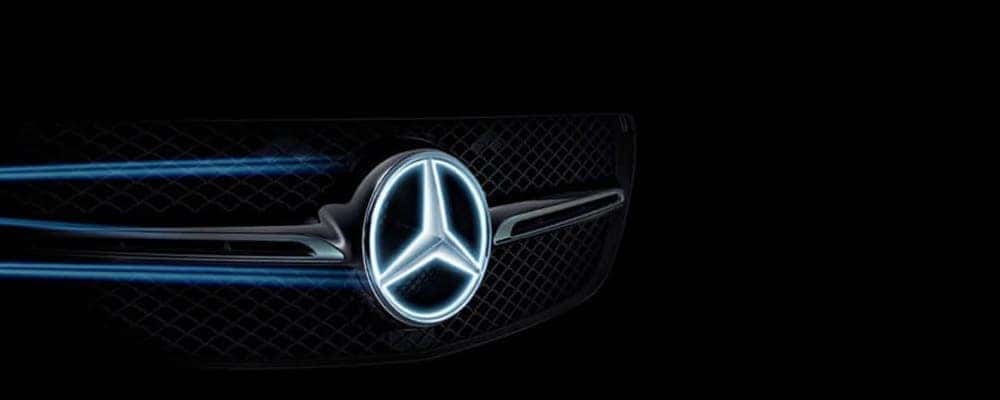 ---
Customization is one of the most exciting parts of owning a new or Certified Pre-Owned Mercedes-Benz. With so many genuine Mercedes-Benz accessories to choose from, it's easy and fun to personalize your vehicle any way you see fit. Not to mention, these Mercedes-Benz car accessories are built specifically for Mercedes-Benz models, so you can feel confident you're getting the best possible fit and performance. Below, you'll find a quick overview of some of the options available to you in our Mercedes-Benz accessories store.
What Are Some Mercedes-Benz Accessories for the Exterior?
If you drive a Mercedes-Benz, it's obvious that performance and style are must-haves for you. When you choose Mercedes-Benz car accessories like OEM Mercedes-Benz parts, carbon-fiber fixtures, and more, you'll capture the attention of drivers and passersby all through Los Angeles. Here are a few highlighted exterior upgrades to take your Mercedes-Benz Los Angeles ride to the next level:
Illuminated Star: Uses LED and light-conductor technology to illuminate the front grille logo, making your vehicle stand out in darkness.
Rear and Roof Spoilers: Improves aerodynamics for smoother and sportier performance.
Light-Alloy Wheels: Includes a multi-layer paint finish to guard against corrosion.
Wheel Hub Inserts: Features the Mercedes-Benz logo.
Cold Weather Wheel & Tire Mercedes-Benz Accessories: Gives your vehicle greater performance in snowy and icy conditions.
Roof Racks & Rails: Provides extra storage for cargo, bikes, and more.
Roof-Mounted Carrier System: Can be installed easily and offers more room for your belongings.
What Are Some Mercedes-Benz Car Accessories for the Interior?
Are you browsing the Mercedes-Benz accessories store because you want to enhance the functionality of your cabin? Or, are you a technology buff who wants the latest gadgets for your Pasadena commutes? There are plenty of ways to upgrade the interior of your Mercedes-Benz car or SUV. Some of the most popular options in the Mercedes-Benz accessories catalogue include the following:
All-season floor mats to keep your vehicle's carpeting clean
Cargo tray that's keeps the cargo area spotless and your belongings in place
Cargo box for preventing items for rolling around while the car is in motion
Fully integrated Becker® MAP PILOT® navigation system that makes finding POIs around Alhambra a snap
In-vehicle hotspot that allows you and your passengers to securely connect up to four devices
iPad® Docking Station that fits into the front headrests
Shop Mercedes-Benz Accessories Online or in Arcadia!
Mercedes-Benz accessories open up a new world of possibilities, whether you're interested in making your vehicle sportier, more stylish, or more functional. Use our Mercedes-Benz online order form to order the parts you want from the Mercedes-Benz catalogue, or visit us in person for assistance with choosing the right components for your car. Want to show the world your love for the Mercedes-Benz brand? Browse the Lifestyle Collection of Mercedes-Benz clothing and accessories at the official Mercedes-Benz accessories store!
More From Mercedes-Benz of Arcadia
If you're like a lot of our Arcadia customers, you like to do your research before buying a car. Fortunately, for you, we've read just about every majorMercedes-Benz GLE 500 Hybrid review so that you don't have to. Let us tell you, the reviews are downright effusive. We've put together some of the Mercedes-Benz GLE…

Through its EQ product brand, Mercedes-Benz is setting the definitive standard for luxury in electric vehicles. Every Mercedes-Benz EQ interior has been noteworthy, but the Mercedes-Benz EQS interior is the boldest statement yet. It is finally arriving in the Los Angeles area, with an anticipated release date in Q3 or Q4 of 2021. The Vision EQS…

The all-new Mercedes-AMG®® GT Black Series has been carefully developed to enhance the already incredible performance of the venerable Mercedes-AMG®® GT Coupe. With a fully reengineered engine, enhanced aerodynamics, and race-bred features, the Mercedes-AMG®® GT Black Series transforms this luxury grand tourer to a fully-fledged supercar. So just what makes the Mercedes-AMG®® GT Black…