Is There Mercedes-Benz Merchandise?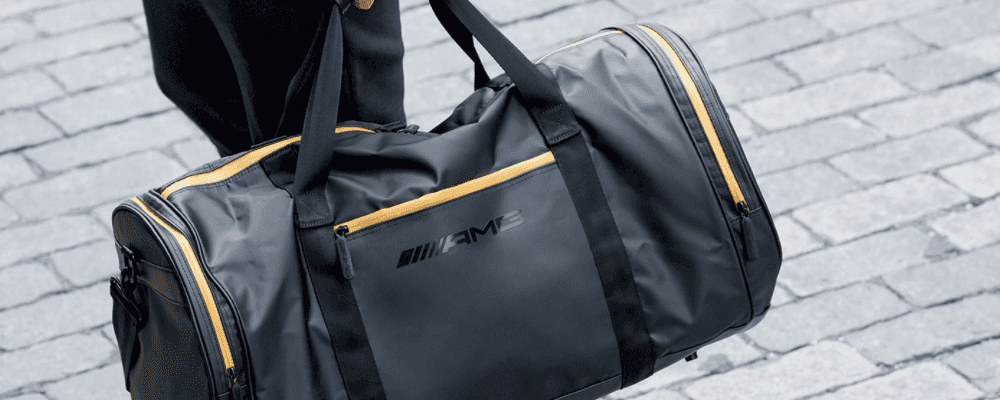 ---
---
From Mercedes-Benz watches to Mercedes-Benz hats and much more, the answer is a resounding yes! Naturally, there are plenty of Mercedes-Benz accessories to personalize your vehicle, but when you step away to explore Pasadena on foot, Mercedes-Benz clothing has your back, literally. If you're interested in luxury in every facet of your life, there is Mercedes-Benz apparel to showcase your refined taste wherever you go around Los Angeles. Explore the best Mercedes-Benz Los Angeles clothing selection below as you plan an iconic style update.
Mercedes-Benz Watches
Mercedes-Benz has been known the world over for its storied history, tactful elegance, and unrivaled quality. The attention to detail at every turn–in every genuine OEM part and expert stitch–is present in all the Mercedes-Benz apparel. Nowhere is this more apparent than the Mercedes-Benz watches, elegantly crafted with unparalleled precision. Perfection in line, timing, and overall design come closest thanks to the artisans who craft these pieces with:
5 ATM water resistance
Swiss quartz movement
Swarovski® crystal embellishments
High-quality leather or stainless steel bands
A stainless steel case, ideal for gifting
Whether you prefer the subtlety of a classic leather strap with bronze casing or an aggressive Motorsports chronograph, there is a wealth of Mercedes-Benz watches waiting to compliment your style.
Mercedes-Benz Clothing
If you prefer something more casual for the golf course or boating on the open water, Mercedes-Benz apparel offers a range of pieces tailored to any location. Featuring the signature three-pointed star logo, Mercedes-Benz clothing includes:
Outerwear
Activewear
Casual Wear
Resort Wear
Golf Clothing
Motorsports
There is Mercedes-Benz apparel ready for men, women, and children in a wide range of sizes, so everyone can sport the legendary Mercedes-Benz in Los Angeles look wherever the road takes them around Alhambra and beyond.
Mercedes-Benz Hats
Popular for any driver is the range of Mercedes-Benz hats, compatible with any number of outfits and styles. Take a classic black beanie with an elegant embroidered 3-pointed star, or wear a retro flat cap in a herringbone pattern to your favorite R&R locale. Explore just a few of your options below:
Knit Hats
Beanies
Sunhats
Baseball caps
Tennis Visors
Select Your Mercedes-Benz Apparel at Mercedes-Benz of Arcadia
Swarovski®-studded watches, luxury quality hats, and Mercedes-Benz shirts are just the beginning. Explore cuff links, wallets, and much more when you get in touch with Mercedes-Benz of Arcadia today! The Mercedes-Benz Los Angeles collection is waiting for you in Arcadia. Step out into your favorite Arcadia destinations in luxury style.