What is the Importance of a Mercedes-Benz Tire Alignment?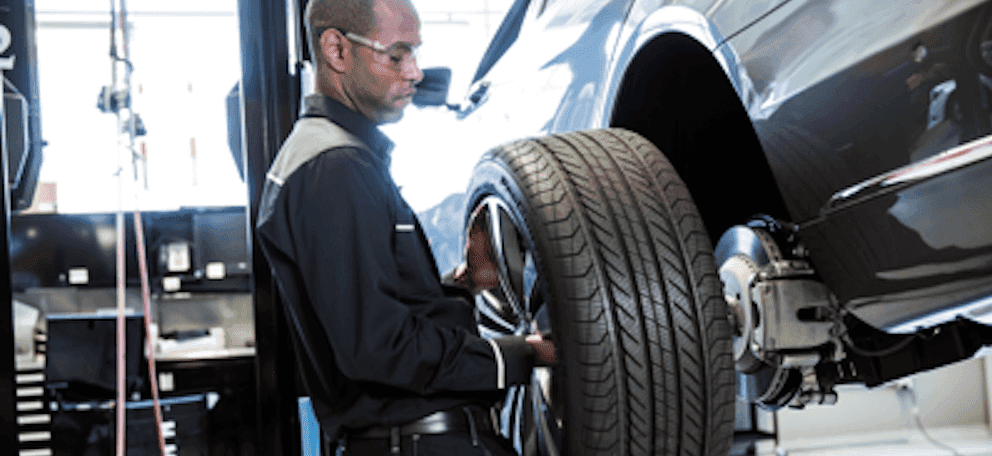 If you're not sure what it means to have your tires aligned, look to Mercedes-Benz of Arcadia to learn more! When it's time for your Mercedes-Benz tire alignment, feel free to visit our tire center at Mercedes-Benz of Arcadia to have our certified technicians take care of it for you. We offer various services, such as brake repairs, brake fluid exchange, tire rotation, tire replacement, and much more. Learn more about tire alignment service at Mercedes-Benz of Arcadia near Los Angeles today.
What is the Purpose of a Tire Alignment?
The main reason you car needs routine tire alignment service is to ensure the tires wear evenly and the suspension is in working order. An alignment adjusts the vehicle's suspension. At Mercedes-Benz of Arcadia, we engage our Mercedes-Benz unique computerized tire alignment process, which allows us a more accurate front and rear suspension adjustment. This guarantees your car's tires will be positioned correctly.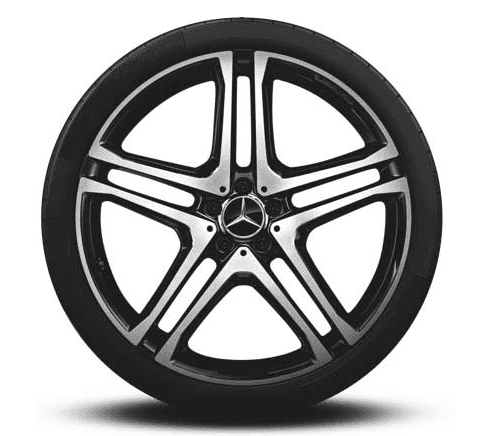 What Are the Signs Your Car Needs a Tire Alignment?
While driving, you may experience being "pulled" in one direction on the road — this is a major sign that your vehicle's alignment is off. Another noticeable sign is feeling vibration during your daily Pasadena commute. Once you start experiencing these signs, don't hesitate to schedule a service appointment with us today. Waiting to get your vehicle realigned can cause more damage and cost you more in the future.
How Frequently Should You Get a Tire Alignment?
Generally, it's recommended that any vehicle owner (whether they own a Mercedes-Benz or mainstream car) should get a tire alignment every 2-3 years. If you've just installed new tires, then you'll want to get a tire alignment then as well. Every few years is normal for most vehicles, however, if your vehicle is a sports car or you've customized your tires to be wider than average, you'll need an alignment more often.
How Much Time Does it Take for a Tire Alignment?
Usually, a tire alignment takes our certified technicians about an hour to complete. If you get your Mercedes-Benz serviced at Mercedes-Benz of Arcadia, you can enjoy our free WiFi or a warm cup of coffee during your appointment!
Why Trust Our Factory-Certified Technicians?
Our highly-trained certified technicians are masters of the latest technology, techniques, and tools to complete just about any service. Available to all models, Mercedes-Benz has unique computerized tire alignment tech to ensure that your vehicle's alignment is properly completed. Thanks to our passion and expertise, you never have to wonder if you're receiving quality service at our service center, parts center or tire center. We can take care of your tire alignment quickly and correctly!
Get Your Wheels Aligned at Mercedes-Benz of Arcadia!
If your car needs aMercedes-Benz tire alignment, stop by the service center at Mercedes-Benz of Arcadia. You'll receive exceptional customer service and quality maintenance work provided by our expert service technicians. If you're experiencing pulling or vibrating during your drive, contact us to get your tire alignment today! If you need other maintenance services, feel free to browse through our Mercedes-Benz service menu to see what else we can take care of for you today!