How to Follow Up On a Mercedes-Benz Recall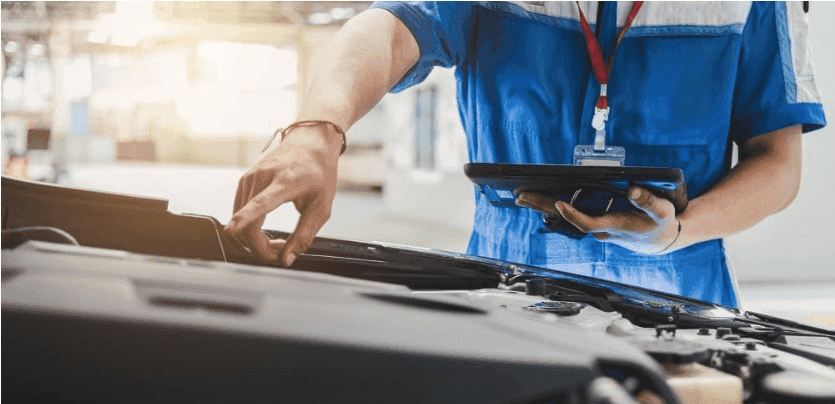 ---
---
The Mercedes-Benz brand prioritizes customer safety, and while this luxury brand is known for world-class quality and engineering, occasional recall campaigns occur within any brand. Whether you're searching for the latest Mercedes-Benz recall notices or searching for certified service in the Los Angeles area, we're here to help at Mercedes-Benz of Arcadia. Let's find out what you need to know about Mercedes-Benz recall services.
What is a Recall?
An auto recall occurs when the National Highway Traffic Safety Administration (NHTSA) or an auto manufacturer states that a component of the vehicle does not comply with federal standards. The brand will issue a recall notice to customers and generally offer a free service to bring the vehicle up to code.
How Do I Know if My Car is Recalled?
If your vehicle is eligible for a recall, the manufacturer must notify registered owners within 60 days of the recall report being filed. Additionally, Mercedes-Benz offers an online recall information tool to help you determine whether or not you are affected by any current or past recalls. Simply find your Vehicle Identification Number (VIN) and enter it into the website. If your car needs Mercedes-Benz recall service, you'll receive the information instantly. You can also get clarification from our service department.
What Happens During a Recall?
Whether dealing with a faulty accessory or a component malfunction, the manufacturer will choose one of three different options to offer you:
Repair: Your vehicle will be repaired to bring the components back to code.
Replacement: An identical replacement part will be installed.
Refund: A refund will be issued, subtracting depreciation costs.
When you receive your recall notice, you should get in touch with a certified Mercedes-Benz dealership like Mercedes-Benz of Arcadia to find out the next steps. The technicians will explain the issue and what services are necessary to repair your car.
When Should I Schedule My Service?
Even if your vehicle appears to be running smoothly in Pasadena, it's important to schedule your service as soon as you can. A recall may affect a component that you use frequently or one that you barely notice, but it's best to get everything sorted before minor problems become major headaches. Additionally, we recommend following up during your next maintenance appointment to ensure that the problem is resolved. And while we recommend scheduling your recall service promptly, there is no time limit – so it's never too late to correct the problem!
Find Out More with Mercedes-Benz of Arcadia
For all things Mercedes-Benz in Los Angeles, visit Mercedes-Benz of Arcadia. We're located in Arcadia near neighboring Alhambra, and we're pleased to offer a wide range of services for luxury vehicles. Contact us with any questions about Mercedes-Benz Service B, Service A, Mercedes-Benz air conditioning repair, and more!