2020 Mercedes-Benz GLE

DESIGN
The luxury SUV that started the segment once again leads the way. Roomier, with a 3-inch-longer wheelbase, it's also more agile and aerodynamic. And from LED headlamps to a bold yet elegant cabin, it wraps first-in-class tech in finely tailored style.
Destruction is not the end. It's a beginning. The vision to create what has never existed. Destruction wipes the slate clean and moves forward. Destruction can be beautiful. Because destruction helps keep us safe. Behind every beautiful car is a beautiful idea.
Function in its finest form.
Attention to aerodynamic detail helps make the GLE more spacious and more sleek. Subtle spoilers ahead of each tire, around the rear window and built into the tail lamps reduce noise and fuel consumption without spoiling the good looks.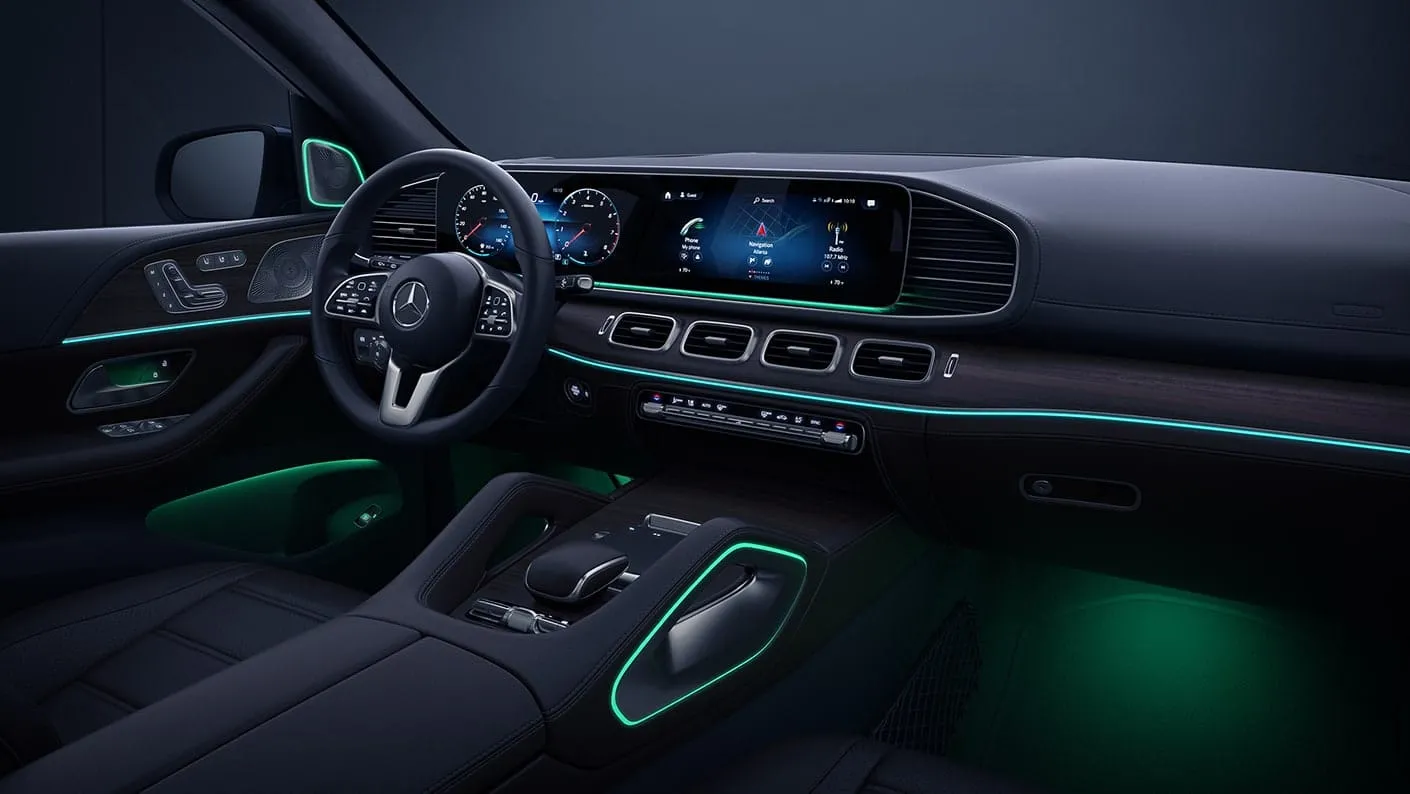 Ambience that glows with the flow.
Beautiful by day, the GLE cabin grows even more captivating when night falls. Available 64-color LED ambient lighting lets you create an atmosphere to suit your mood. You can even call up motifs that use multiple hues together or in dynamic sequence.
Countless touches to reward your touch.
Fully digital instruments visually float on a linear-themed dash. Flowing door-to-door and into a console integrating prominent twin grab handles, the wide trim insert is available in any of five woods, sleek aluminum, or woven metal.
More room, and room for more.
A new 3rd-row seating option raises GLE to a seven-seater. The package includes 6-way power-adjustment of the more spacious second row for comfort, plus power-folding of its outer seatbacks for easier 3rd-row entry and exit.

INNOVATION
The Mercedes-Benz User Experience (MBUX) is high tech with a human side. Speak naturally, and it listens, learns, and helps by controlling features or finding destinations. An available Interior Assistant can even respond as you reach or gesture.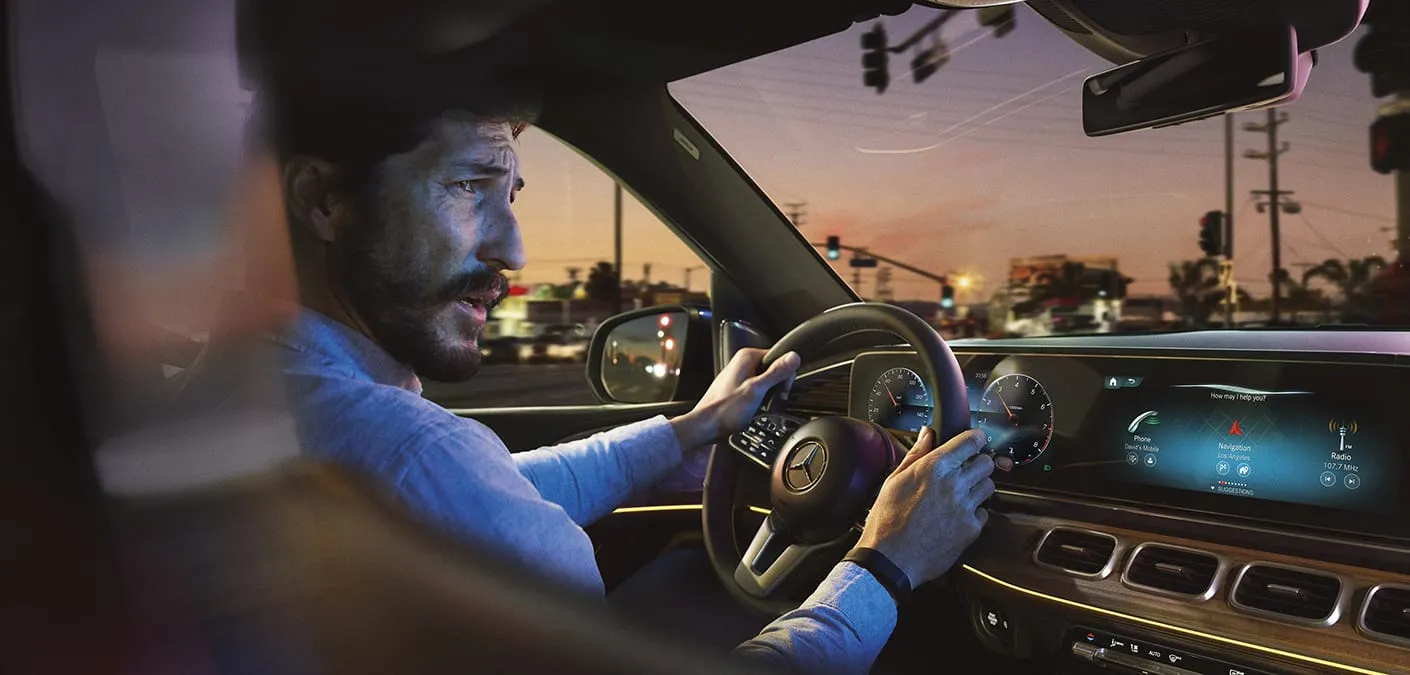 Talk like you always do. It'll respond like never before.
Using Artificial Intelligence, MBUX can turn your words into your GLE's action. Just say "Hey, Mercedes, it's cold in here" or "I need a coffee," and MBUX can warm the cabin or set the standard MB Navigation. It can even learn your habits, and new phrases. [3]
Pinch the touchscreen. Swipe on the wheel. Or handwrite on the console.
A 12.3-inch touchscreen, console touchpad, and steering-wheel Touch Controls give you input choice beyond your voice. MB Navigation's augmented reality option shows live video of where to turn. And Apple CarPlay™ and Android Auto are standard as well. [3] [4]
Refresh your body. And freshen the cabin.
Available new ENERGIZING Comfort networks seat heating, ventilation and massage with ambient light and sound to help rejuvenate your body and spirit as you drive. Ionizer-purified air can be subtly infused with fragrance. It's a sensation for every sense.
Keep your GLE in your pocket. Give your passengers the world.
Mercedes me connect makes ownership easy. Access Remote Start or Lock/Unlock, see your vehicle status, or schedule service, all from your phone. And when you're on the road, in-car WiFi for up to eight devices is available for a low monthly rate. [5]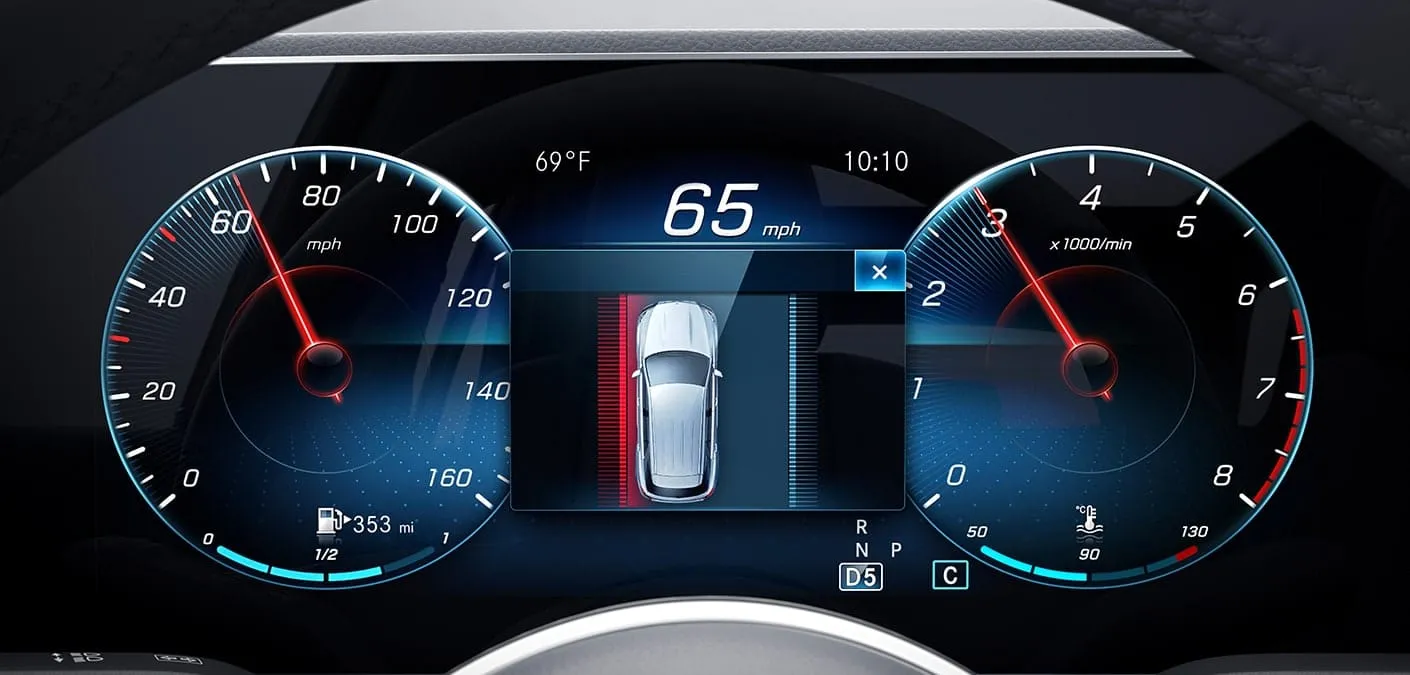 Go with the flow. Even when traffic doesn't.
With available new technology, a GLE can spot a traffic jam ahead, slow gracefully, and help negotiate it hands-free up to 37 mph. It can change lanes with a tap of the turn signal. And help make driving easier and safer in many more ways. [6]

PERFORMANCE
Countless SUV firsts came to market with the GLE's previous generations. For 2020, the GLE's new advancements in performance, efficiency, handling and capability aim to benefit future generations. All while inspiring drivers in the here and now.
Turbocharged torque, and an electric enhancement.
A new 255-hp turbo engine powers the GLE 350. The GLE 450's 362-hp turbo inline-6 and the 483-hp GLE 580 biturbo V8 are also electrified: Their EQ Boost Integrated Starter-Generator can seamlessly generate 21 hp yet allow gas-free coasting and lower emissions.
9G-TRONIC: The fast and the flexible.
With nine speeds, the advanced 9G-TRONIC automatic transmission offers a versatile range of ratios, for quick response and efficient, quiet cruising. Fingertip shift paddles and the modes of DYNAMIC SELECT let you take charge anytime.
Multiple modes for different roads.
DYNAMIC SELECT lets you alter the performance character of your GLE just by tapping a console switch. Driving modes from ECO to Sport to custom Individual vary the throttle feel, shifting, suspension options and more to suit the conditions.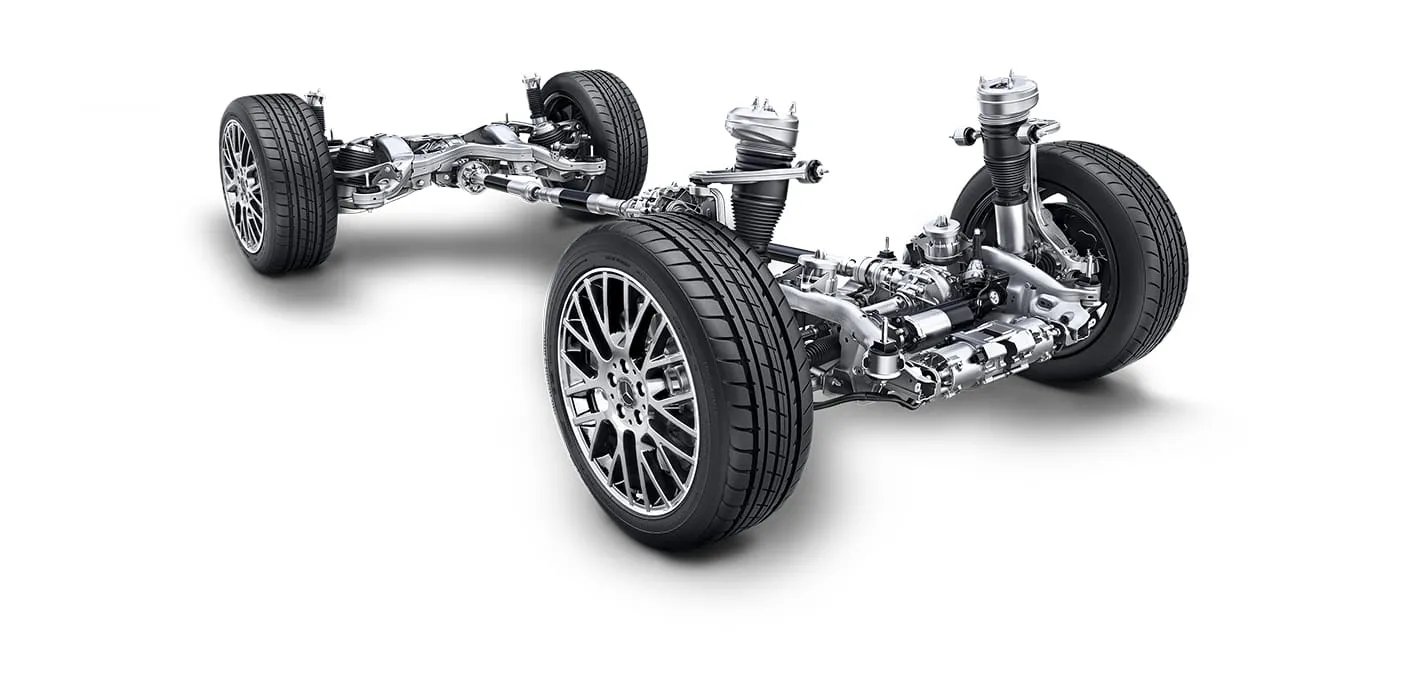 Action from all the wheels.
Agile, efficient 4MATIC® adds all-wheel driving confidence from slippery roads to dry corners. To help turn grip into go, the GLE 350 4MATIC® splits the engine's torque 50:50 front/rear. The GLE 450 and GLE 580 can vary the torque from 0 to 100%. [7]
A leap ahead in handling. And for handling adversity.
New for the GLE 450 and GLE 580, optional E-ACTIVE BODY CONTROL can control the spring and damping forces, as well as the ride height, individually at each wheel. It can also scan the road ahead, lean into curves, and even rock itself out of a sand trap. [8]